Ugh, it's Holiday Season.
So listen. I'm still having trouble writing anything of substance, but I am NOT having any trouble whining. So. Join me on this here long, yet largely useless complaint that does, however, include a few little solutions at the end, won't you?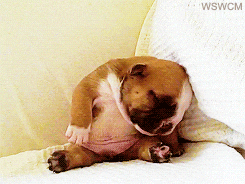 Me, on December 5th.
'Tis the holiday season. The season of too much to do and crap to buy and parties with vague dress codes to go to. 'Tis the season of oversugared children and tight waistbands and traveling hither and yon. 'Tis the season when your sole, unachievable desire is to curl up on the couch under a blankie, unbothered, with a good book or a holiday movie and a warm, spiked drink.
The holidays, Smarties. They get me every year. I love them. I do. Or, I *want* to love them.
My family celebrates Christmas, and 'round about Halloween I invariably yell, "IT'S ALMOST CHRISTMAS!" and my Smartner rolls his eyes at me and I hop up and down and clap like an idiot. All year I look forward to listening to Christmas music and decorating the tree and getting cozy and finding my Yule and generally enjoying the season of chilly weather and warm, cozy insideness. And I enjoy the idea of building wonderful, warm holiday memories with my kids.
I want to make the holidays magic for my kids. I want it to be as wonderful as it sounds. ​BUT OHMAHGAH IT IS SO MUCH WORK.
Because by the time the *actual* holiday season rolls around, I have a to-do list one thousand miles long. I have 90 billion things to keep track of and, even after whittling the kids' gifts down to "something you want, something you need, something to wear, and something to read" (THANK YOU SMARTY WHO TOLD ME ABOUT THIS I AM FOREVER IN YOUR DEBT), I still have to think about stockings, family members, holiday meals, scheduling, and holiday outfits. And I have to do all that while not being destructive and eating or drinking my stress away. Oh, and the kids are on winter break and I still have to get work done because I work from home. Ha. Haha. HAHAHAHHAHAHAHA. *SOB*
Sometimes I can't tell anymore!
I get that I'm lucky enough to be able to do all this (there were several holidays in the not-so-distant past where all gifts were purchased at the dollar store, and even that was a stretch). It's a ridiculous privilege and I don't forget that for a second. AND, it's also a ridiculous amount of work. So, I keep trying to downsize everything while maintaining some semblance of joy and celebration. Because Smarties, as Michelle Obama recently said, I tried leaning in and that shit doesn't work.
I am leaning out. WAY OUT. Here's what I've figured out to simplify the holidays for me. Try it. Lean out. Be free. 1. Let it go. You know that Elsa song your kid won't stop singing? Follow her advice. LET IT GO. Maybe even sing the song if it'll help. You DO NOT have to be responsible for every last detail, dammit. Nothing has to be perfect – particularly if no one else is going to lend a holiday hand. Do the stuff you want to do, whatever that is, and don't do the rest. Just let it go. The cold never bothered you anyway (because that's what hot toddy's are for).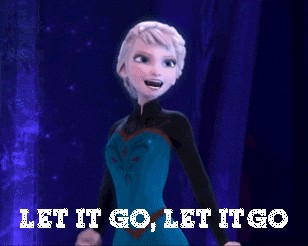 2. Do less gifting. Buying or making and keeping track of all the gifts is insane. Buy gifts for the people for whom it brings you joy, and then Smartner can do (or not do) the rest. Your Smartner can damn well buy/make for their family and some of the stuff for the kids. Let the family know that Smartner is responsible and then let it go. If you are Smartner-free, just do less. WAY LESS. Do the 4 gift solution mentioned above for the kids. Also remember that you absolutely, positively DO NOT have to buy gifts for every last person you know. If your family is super big on gifting, remember the magic of cash (or gift cards). BOOM.
It's universally useful!
3. Do an easy meal for one of the holiday days. For my family, that's Christmas Eve. We have the odd tradition of making Shrimp Creole for Christmas Eve dinner and it's *perfect *. It's a one pot meal (2 if you count the rice pot), and it is DELICIOUS. And it allows you to save your energy for the next day's meal, which is usually more work intensive. And it's fairly in expensive. An addition bonus? It travels well. My grandma, who is 94, is unable to really leave her room at her assisted living home, so it's easy to pack up into a crock pot and deliver! You can do a crock pot meal, sheet pan meal, order pizza, order chinese, eat snack-dinner, breakfast for dinner, WHO CARES. Just do something you like that makes your life easier. If someone expects fancy for multiple meals in a row, THEY CAN DO IT.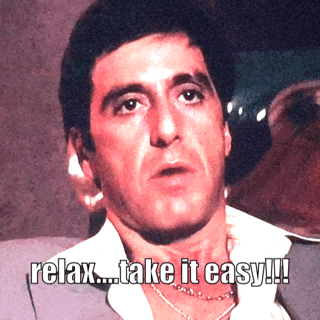 4. Outsource it. You do not have to do everything! YOU DON'T! If you can swing it monetarily, pay someone else to do the things for you! This is not something I can usually do, but Smarties, if you can afford it DO IT. Use one of the many gift guides out there and buy right from it. Buy the food. A great many stores make very lovely meals that you do not have to cook at all. Get you some. Have a cleaning service come in and get your home holiday ready. Hell, you can even pay people to decorate for you. Some of these things are outrageously expensive and some of them less so, but the point is this: DO NOT DO EVERYTHING. If you are a single parent or you absolutely, positively cannot get your Smartner to help, outsource whatever you can and keep everything else simple.
Seriously! You don't!
5. Don't do it "for the kids." Kids are happiest when you're happiest. If you're pissed off and stressed out and spread too thin trying to do All The Things, everyone will be miserable. (See? Ungrateful little adult asshole. As Dana says in this column, "People who aren't responsible for everyone else's good time tend to be pretty chill.") Just… do the stuff that's fun for you and who cares about the rest? The kids will be happy with a candy cane or a coffee-shop cocoa. Just as long as you're still smiling.
6. Be honest. If you're broke, just say so. I've been there many times. It sucks. But it sucks less than stressing about the money you're spending that should buy, you know, heat. If doing it all sounds awful, say so. Ask for help. Ask someone else to host or cook or buy. If you'd rather the kids not get more crap, say so. Ask for experiences or donations to their college fund. Just be clear about what you can and cannot do and what you need. You do not have put your needs and wants last.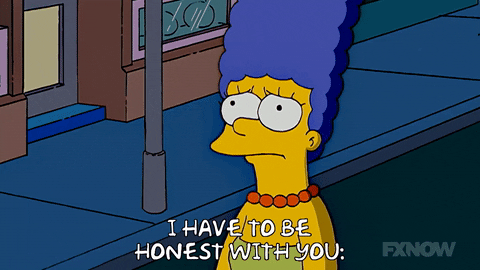 However you end up simplifying your holidays, remember to take care of yourself. Women's holiday depression is real, and so much of it can be avoided. Spend time with people you love, do things that make you feel joy, and remember that your kids really don't need all that much to be happy this season. And for the love of all things, you need to find the joy because the country is a shitshow. Godspeed, Smarties. WE CAN DO THIS.